If talking about Bali will never run out. From its natural beauty, culture and tradition, its people are very open and sympathy towards the immigrants as well as foreign or domestic tourism as if this small island is only 5.780 km2 become the center of tourism in Indonesia with its glowing Taksu.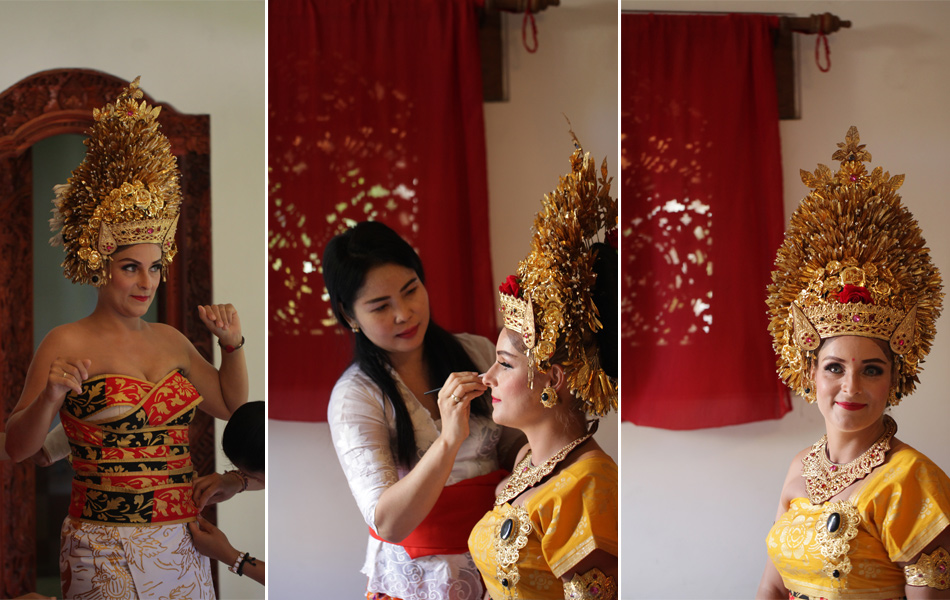 Taksu is a ray of magic or cyber energy as the power of charisma that can unseenly enter into a person and influence tri pramana (Word, Bayu, Idep) a person or a territory because of the influence of harmonious and harmonious society.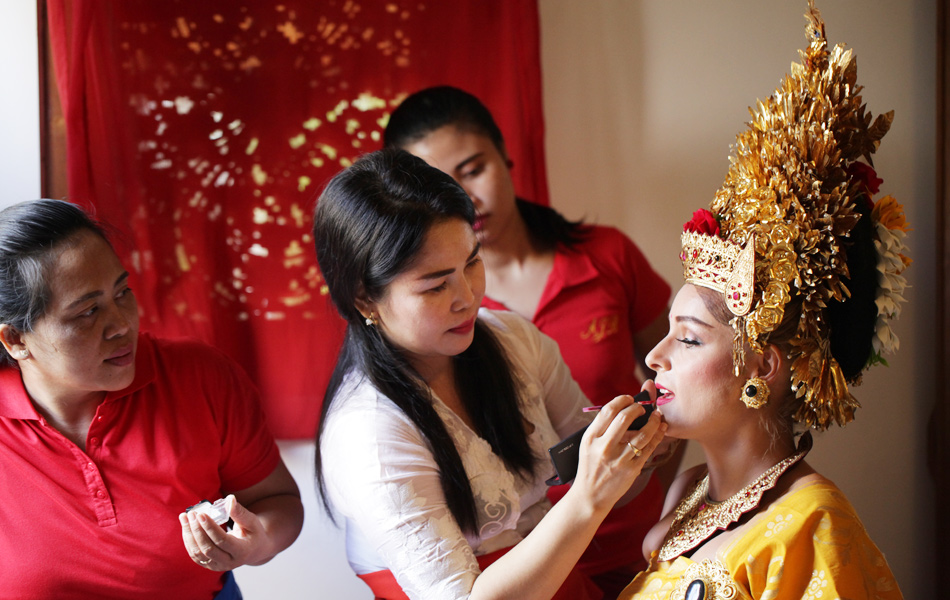 As a wonderfull tourism destination, much of domestic tourists or foreign tourists want to feel a new sensation during their weddings in Bali to use a traditional Balinese costume, just like Axel and Kathleen they look so beautiful and handsome while wearing traditional Balinese clothing while celebrating their wedding ceremonies in Bali.
Price start from US$ 540.00 nett for Balinese Blessing Wedding Ceremony and the wedding will be organize by Happy Bali Wedding. For detail wedding packages information include just follow this link "Balinese Wedding Packages"